>>> ++ TRY BEFORE YOU BUY, FOR FREE
$17 Pay what you want
Clear the anxiety. Absorb info like a sponge. Gain the competitive edge!
Tons of students asked me for something to help with all the anxiety they were feeling about their exams, so they could focus better and study more effectively to get a higher mark. Thus this package was born!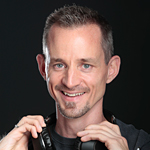 Here's what you get…
Body Scan to Lower Stress, Increase Focus
A short but highly-effective exercise for getting oxygen deep into your body and dissolving unwelcome feelings. Can easily be applied to any situation you might be feeling anxious about — job interview, first date, tight deadlines, etc.
14 minutes
[MP3]
Studying
Why this pattern? 90 minutes of the same frequency is likely to result in distraction, so this one changes periodically to keep your brain interested!
90 minutes – 14 to 10 Hz
[MP3 or FLAC]
A handy guide
to help you get the most from your purchase
[PDF]
The study track is carefully encoded to ensure clean stereo separation.
Download, copy to any device, and enjoy a day of uninterrupted focus — by keeping your phone in airplane mode!