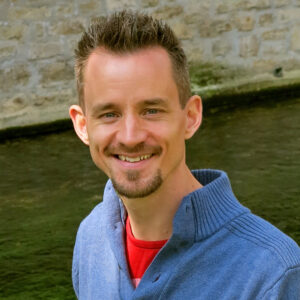 Hello! I'm Jody, a creative consultant with over 18 years of marketing experience, specializing in video production and animation.
I work primarily with entrepreneurs and business owners, and occasionally with Hollywood studios and the music entertainment industry.
I help answer the question,
"How can I grow my business using the power of video in a way that leaves my audience wanting more of my content … instead of ignoring it like all the other noise in today's society?"
The answer is to focus on adding value to every message: educating and entertaining, not just selling.
A pretty video is worthless if the script fails to connect with the viewer emotionally, and it's important to consider what each viewer actually wants before delivering any message.
My video packages will have you covered throughout your entire marketing funnel.
For converting strangers into website visitors:
Checklist Videos
Infographic Videos
Frequently Asked Questions Videos
Video Tips Series
For converting visitors into leads:
"How-To" Videos
Case Studies
Webinar Excerpts
For converting leads into customers:
Testimonial Videos
Explainer Videos
Demo Videos
About Us/Company Culture Videos
For turning customers into repeat buyers and active promoters of your business:
Success Stories
"Thank You" Videos
New Product and Service Introductions
All of my clients rave about my dedication to timelines and keeping agreements.
I love to travel, and if your project requires me to be on-site for whatever reason, I'm happy to accommodate.
I'm excited to help you bring your project to fruition!
---
Other Fascinating Facts
Strongly FOR:
Excitement: as important as breathing!
Learning: evolution is the meaning of life
Education: makes the world a better place
Creativity: inventing, designing and building things
Experimentation: testing things and making them better
Fun: telling jokes (good or bad ones)
Conscious intention: always having a purpose and following it
Clear communication: total honesty with myself and others
Strongly AGAINST:
Boredom: it's worse than death!
Wasting time, money, opportunities, resources
Autopilot: unconscious, self-destructive behavior
Fitting in, following the herd, trying to be like other people
Career Highlights:
Salesperson for an electronics retailer at age 18
Animator and web designer at a firm in Edmonton, Canada (7 years)
Operated as "XDude" for 18 years before retiring the brand in 2017
Received awards and recognition from authorities and big fancy companies
Freelance producer, writer, designer and consultant since 2005
Completed countless courses and seminars for marketing, design, customer service and personal development
Personal Highlights:
Passionate lover of animation since the age of 5
Enthusiastic computer programmer since the age of 9
Black Stripe in Taekwondo
Purged all my belongings and moved to a tropical country in 2013
I LOVE TRAVELING! Visited 20 countries in the last 4 years
Current home base: Erfurt, Germany