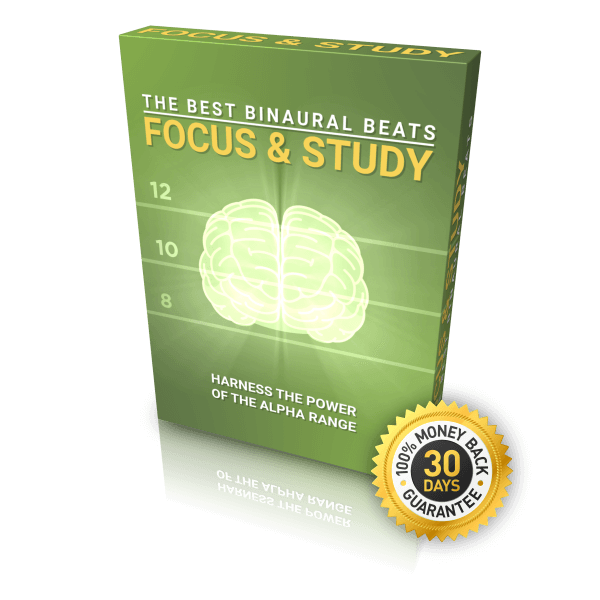 $15 Pay what you want
I squeezed all the value I could into this package … and then I squeezed the price to help make it more accessible to students.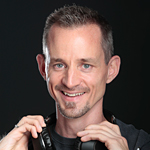 Need to sit and focus? Feeling too anxious to get anything done?
On top of all the binaural beat tracks, this package includes a simple yet effective body scan exercise you can use to help your mind relax, get oxygen deep into your body and dissolve those anxious feelings so you can focus on the task at hand.
If you BRAC (follow the Basic Rest Activity Cycle), there's a variety of track lengths you can integrate with your productivity schedule. If you're a fan of the Pomodoro Technique, there's a 25-minute track as well.
All study tracks are designed with a beat that shifts at regular intervals, encouraging your brain to continuously adapt, to help reduce the chance of it "tuning out" after a while.
Here's what you get…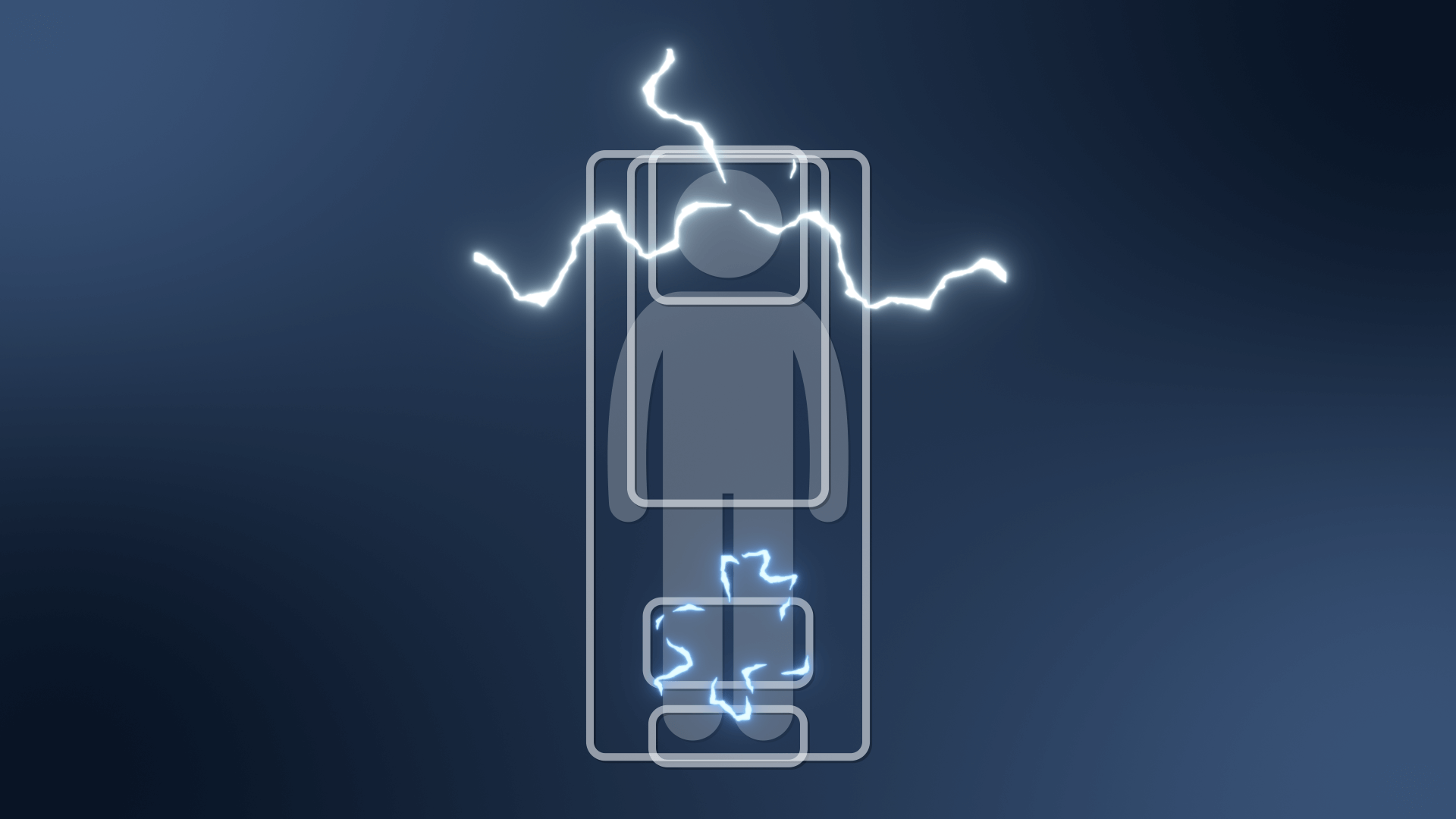 Body Scan Exercise
It can be extra hard to focus when there's a monkey on your back. I always advise students to do a body scan before every study session.
17 minutes
[MP3 or FLAC]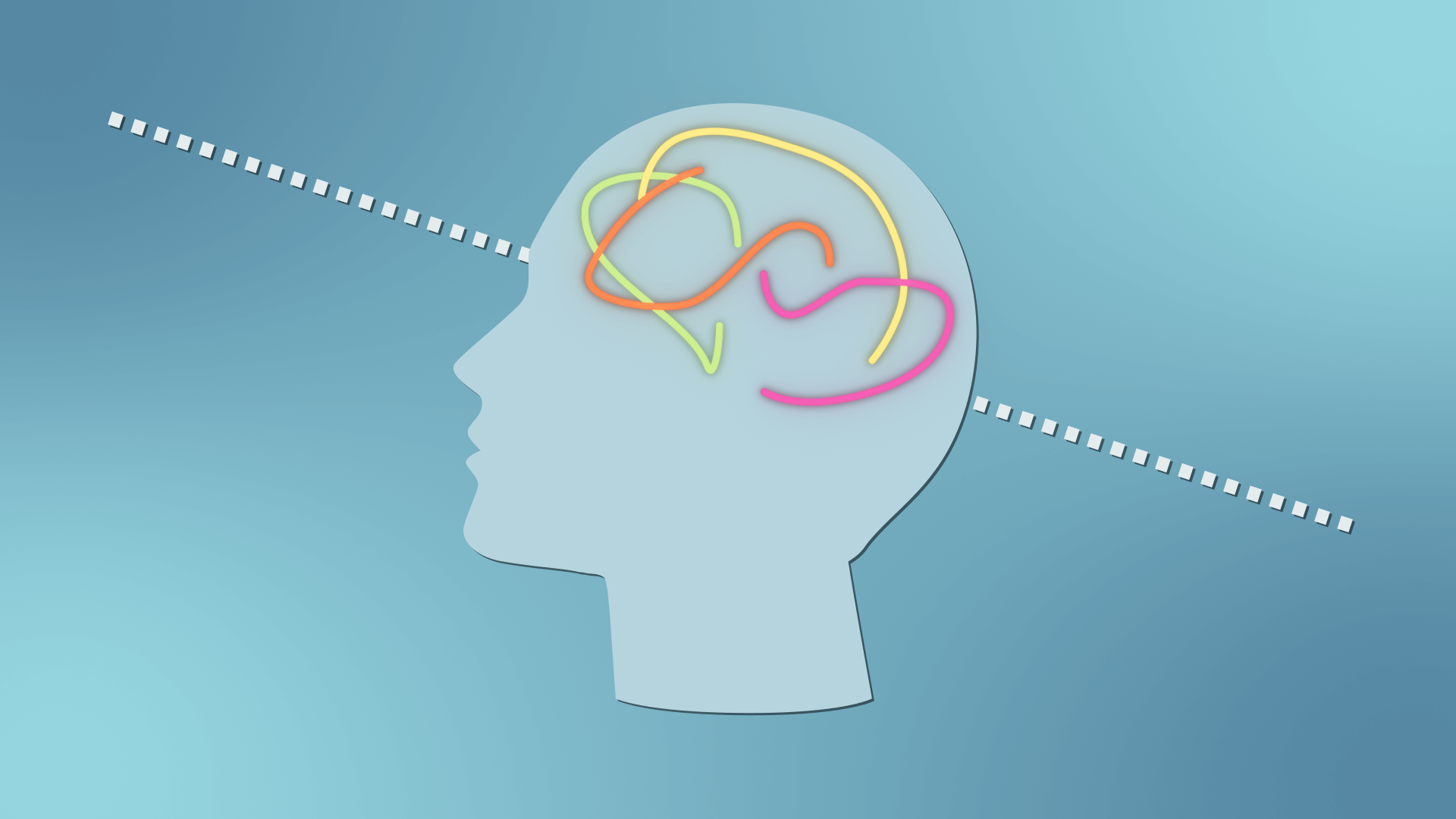 Body Scan Intro
You get the pro tips as a separate audio track, so you don't have to listen to them every time you do the exercise.
Length: 1:45
[MP3 or FLAC]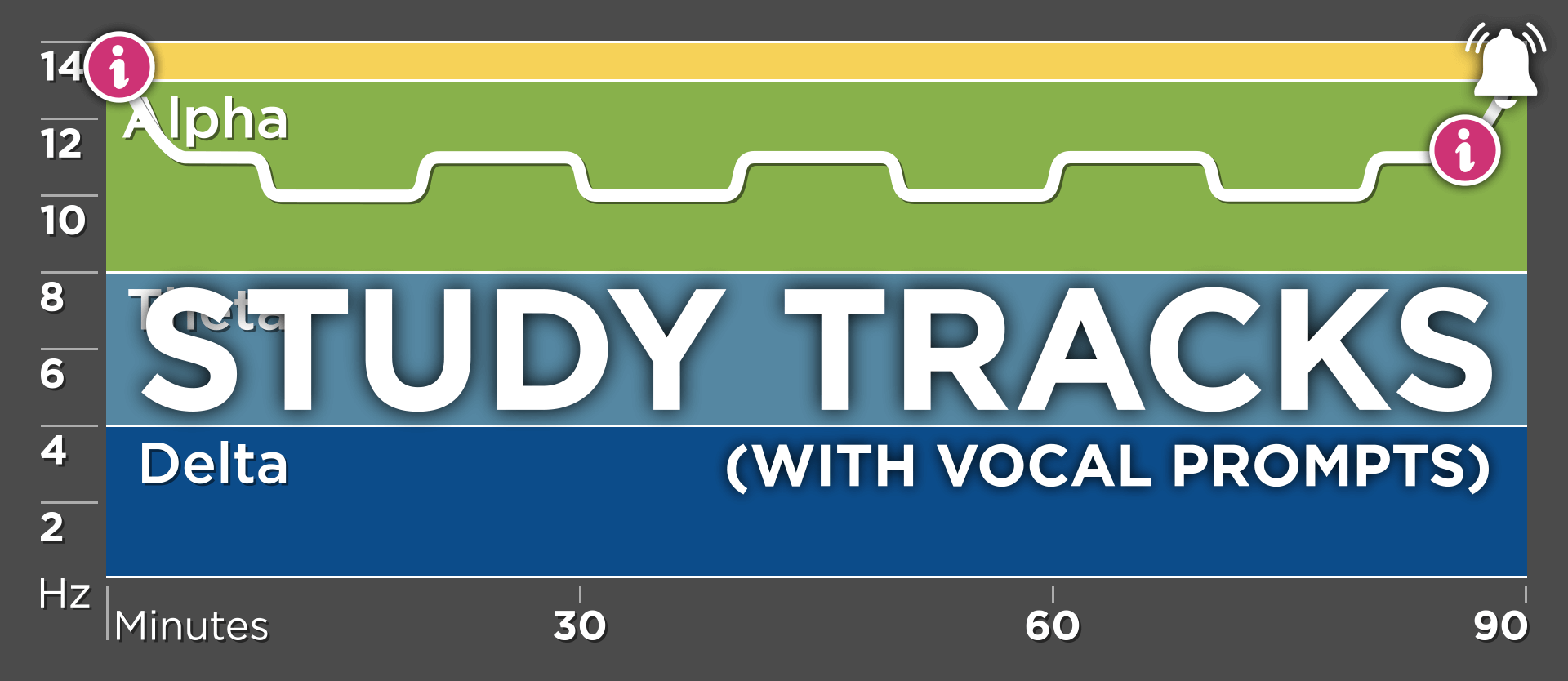 Focused Studying (4 Tracks)
Includes volume check and some pro tips at the end. The beats here are much quieter to ensure optimal volume balance with vocals.
25, 30, 60 and 90 Minutes – 14 to 10 Hz
[MP3 or FLAC]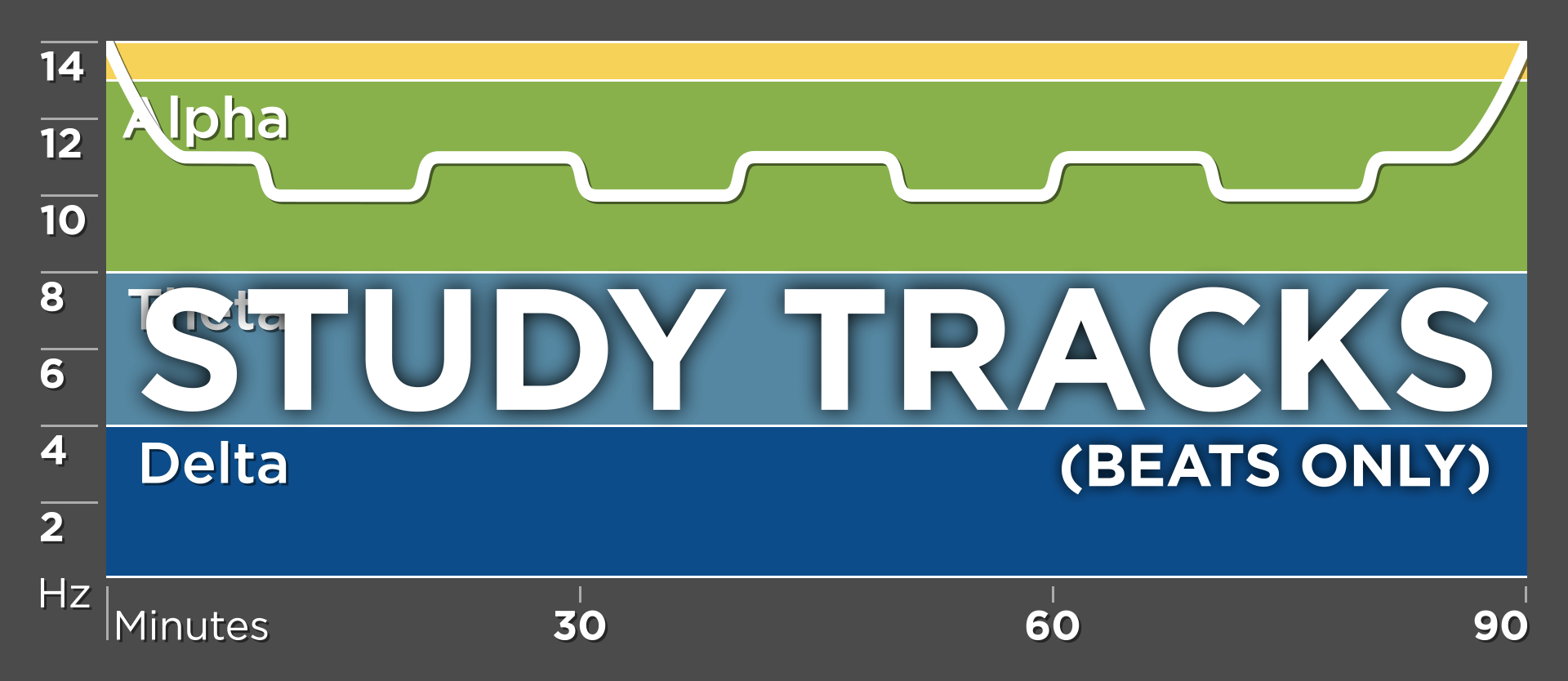 Focused Studying (Beats Only)
For frequent users, there are alternate versions of all four study tracks without the volume check, 2-minute warning or alarm at the end.
25, 30, 60 and 90 Minutes – 14 to 10 Hz
[MP3 or FLAC]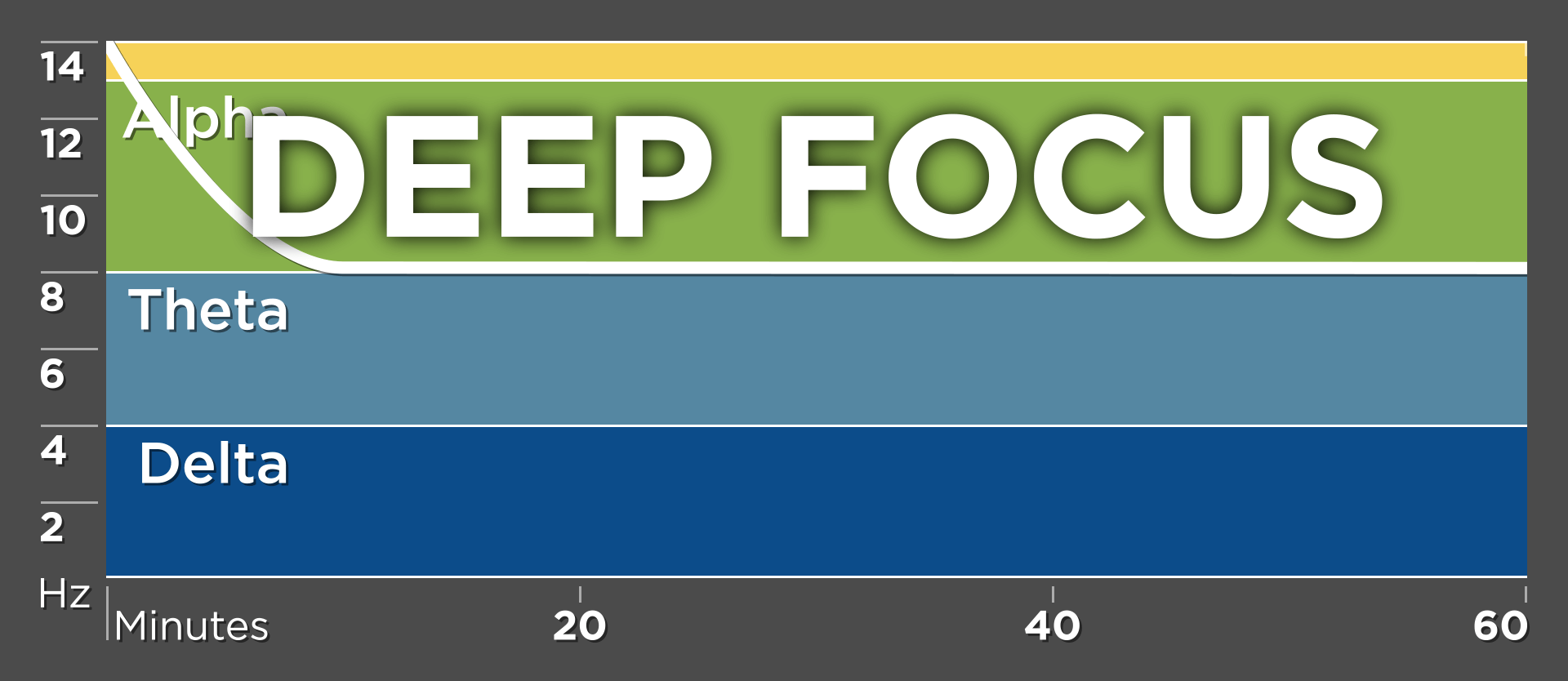 Deep Focus (2 Tracks)
Designed to bring you as deep as possible, while still staying within the aware Alpha range. Use these any time you need to "just concentrate!"
30 and 60 minutes – 14 to 8.1 Hz
[MP3 or FLAC]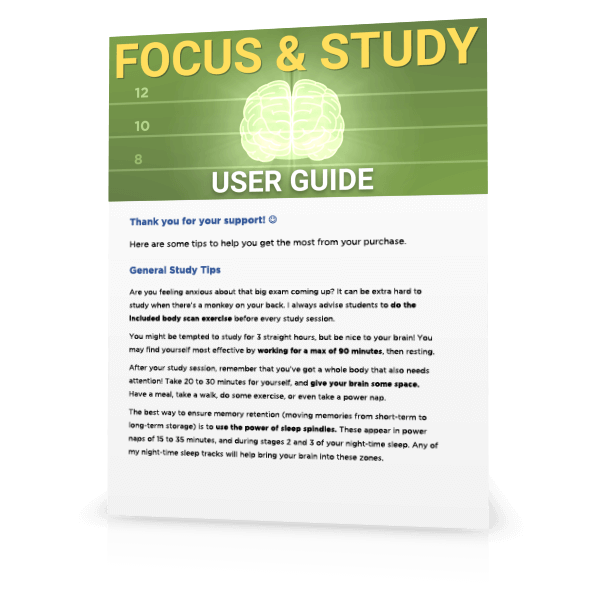 User Guide
Includes a few tips for students, to help you get the most from your purchase.
[PDF]
All tracks are carefully encoded to ensure clean stereo separation and minimal compression noise.
Download them, copy them to any device, and get productive even when you're miles away from Wi-Fi!
(Note to returning visitors: you may recognize this as the "Student Brain-Clearing Bundle" which has been expanded.)
Buy "Focus & Study" Now ($15 Pay What You Want!)
Please note that purchasing is not an automatic license to distribute, remix or use my content for your commercial or personal projects.
Send me an email to inquire about using these tracks for business purposes.
Attribution: Bell and information icons by Vecteezy