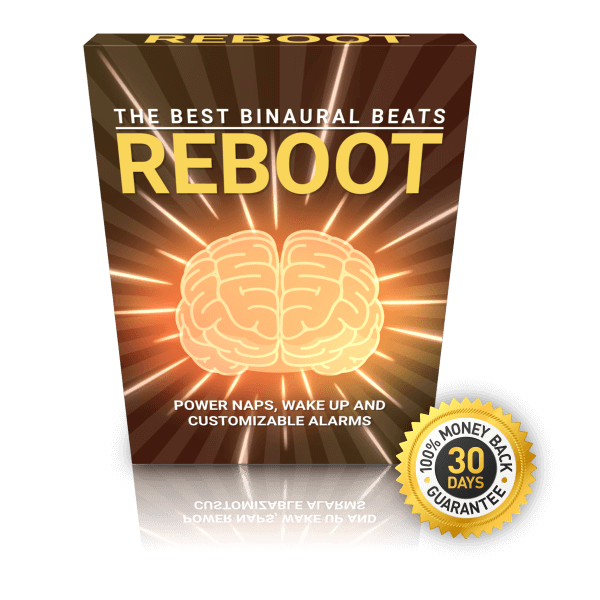 $15 Pay what you want
Everything you need for getting alert — and staying there!
Time and time again, study after study, the almighty power nap has proven itself to be more effective than a cup of coffee for helping people regain their alertness after the post-lunch energy dip.
Lucky you. This package contains not just one but FOURTEEN power nap tracks!
And, for cases where a nap just isn't possible, I've also included the ever-popular "Wake Up!" track here, in a couple formats.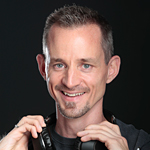 Here's what you get…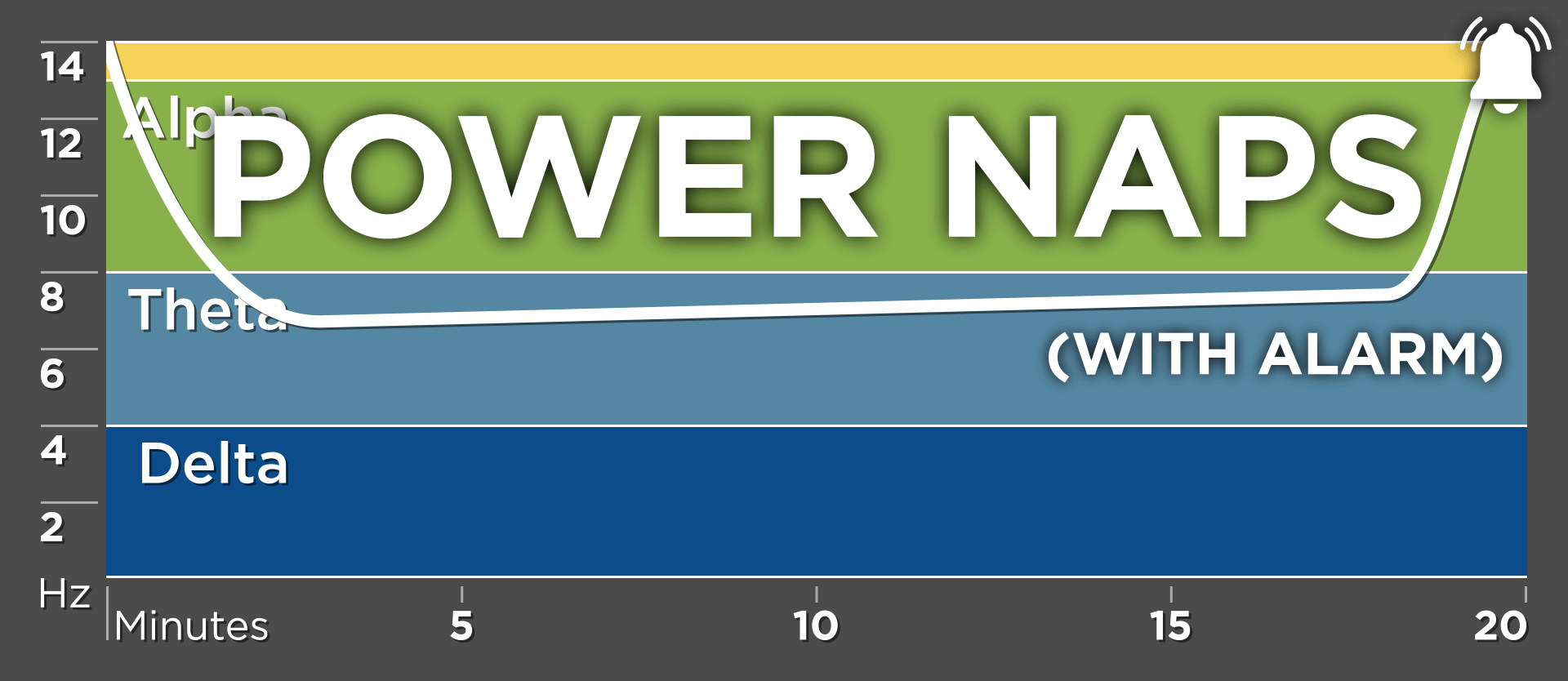 Power Nap (7 Tracks)
7 different lengths to help you find the right duration for you. Includes a gentle alarm and brief exercise at the end to help you wake up.
6 to 35 Minutes – 14 to 6.7 Hz
[MP3 or FLAC]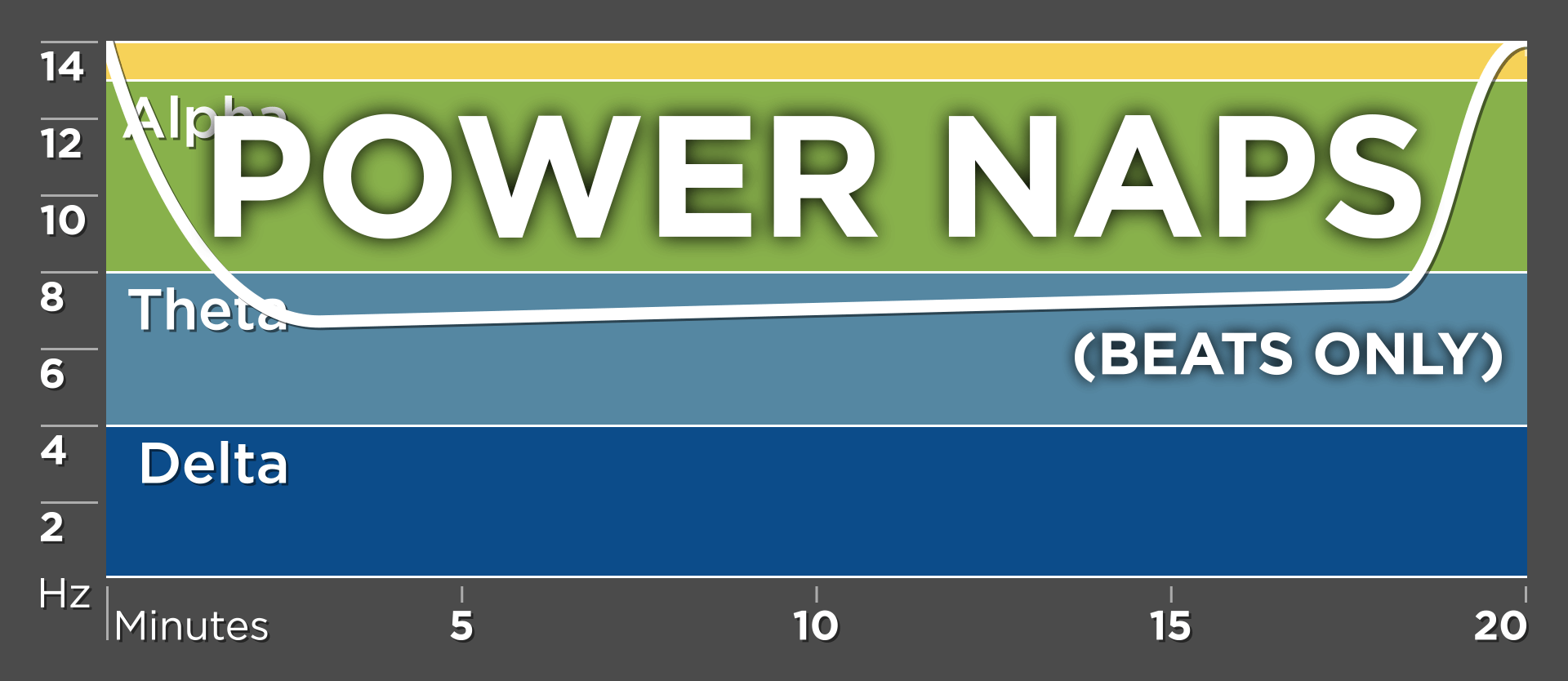 Power Nap (Beats Only)
By popular request! All 7 tracks without the bell or voice at the end. You take responsibility for setting your own alarm! 🙂
Length: 1:45
[MP3 or FLAC]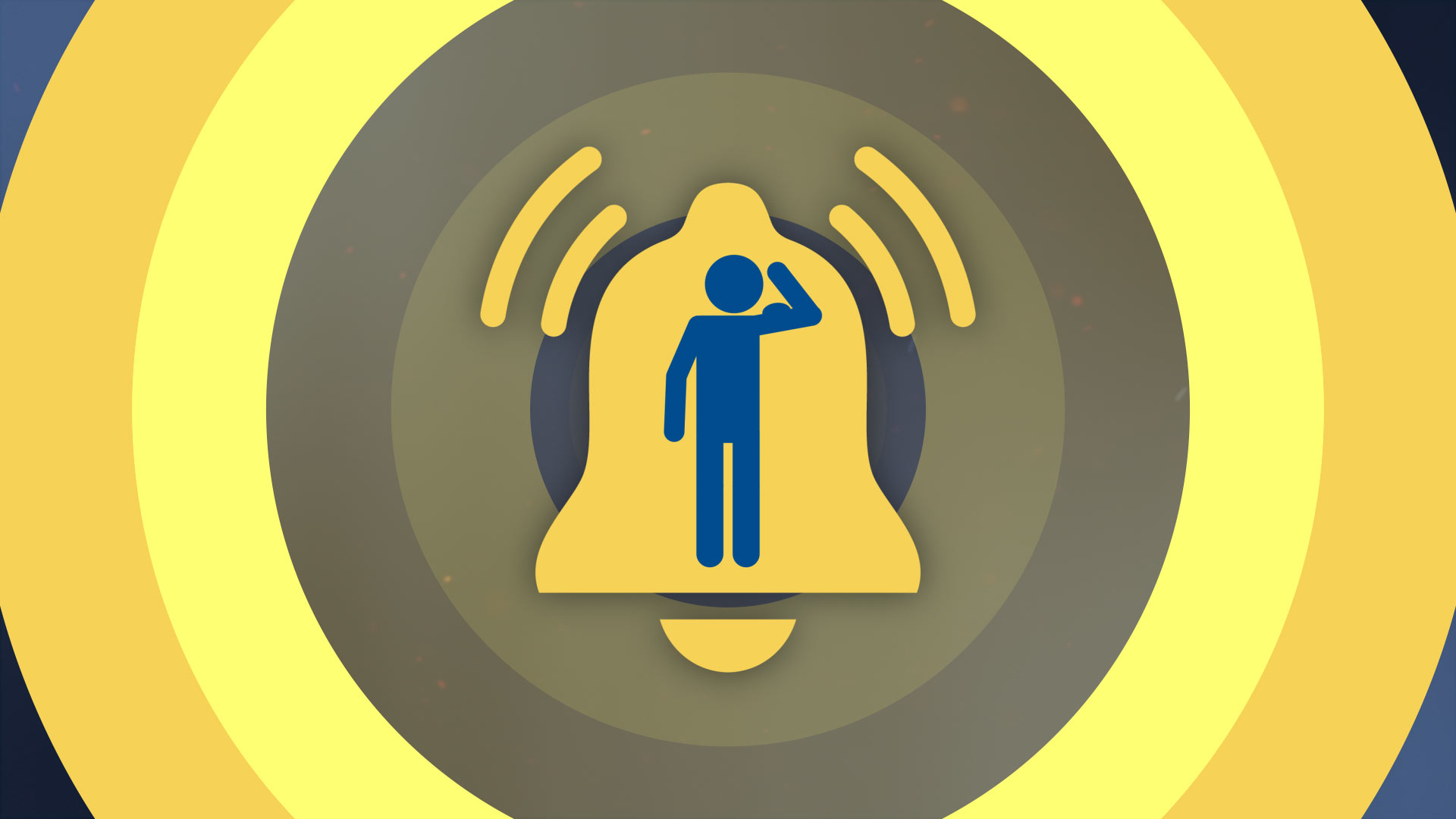 The Wakey Bell
To make sure you really get up after your nap, I've included 3 extra files with alarm sounds you can add to a playlist.
4 to 21 seconds
[MP3 or FLAC]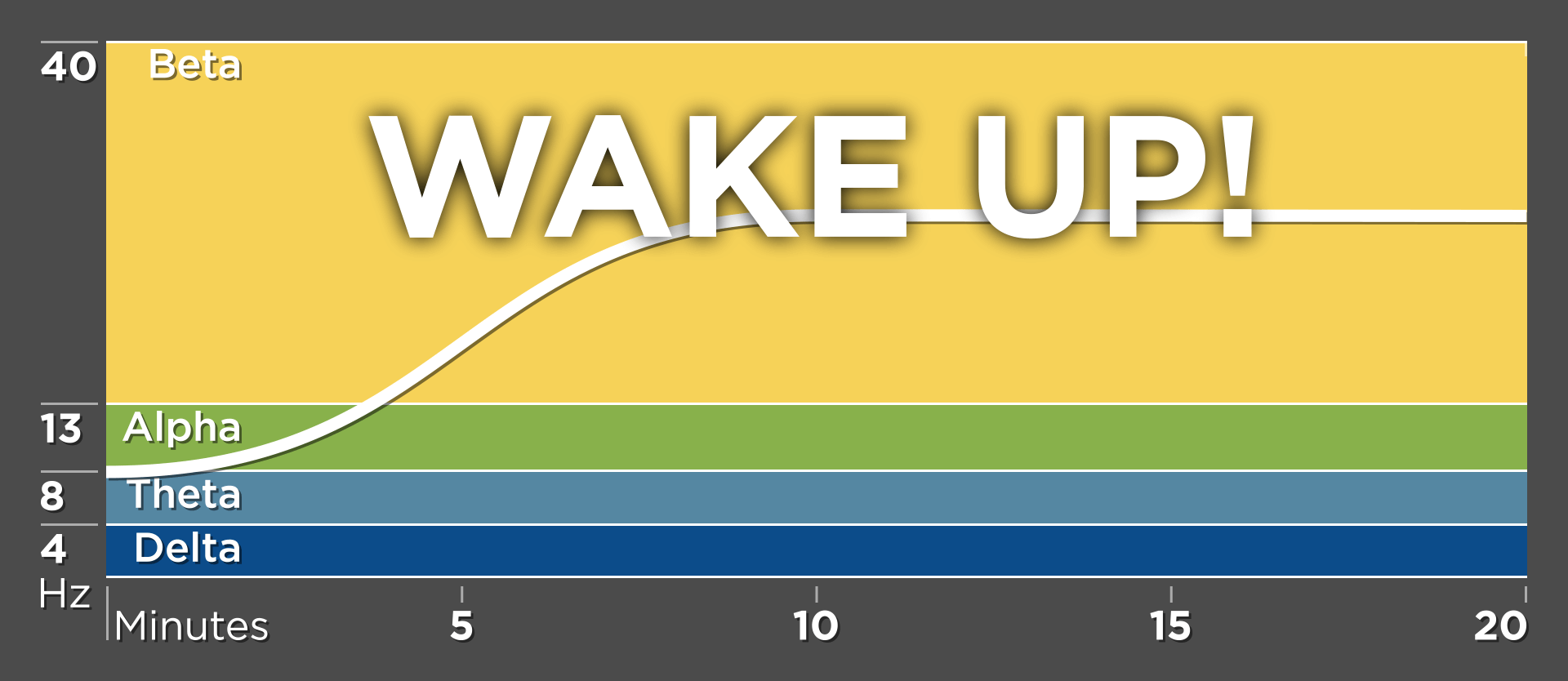 Wake Up!
Brings you from the relaxed waking Alpha state to the active mid-Beta state.
Also downloadable as a video (MP4) that you can watch first thing in the morning to help you get out of bed.
20 minutes – 8 to 27 Hz
[MP3 or FLAC, plus MP4]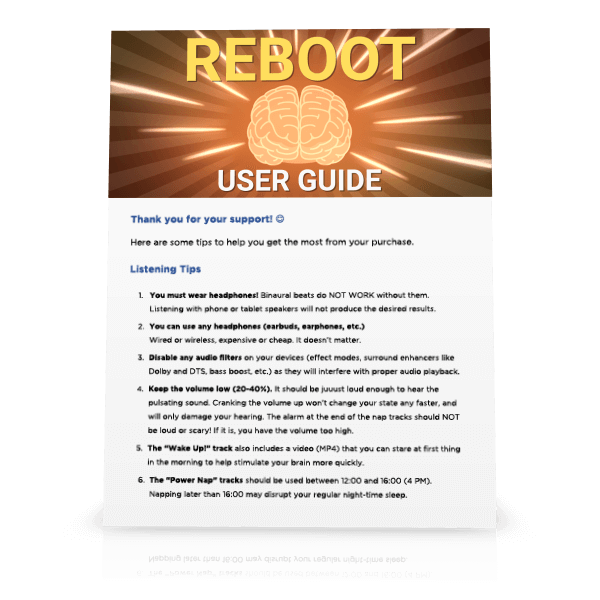 User Guide
To help you choose which nap duration you want, along with a half-dozen tips for listening.
[PDF]
All tracks are carefully encoded to ensure clean stereo separation and minimal compression noise.
Download them, copy them to any device, and get refreshed even when you're miles away from Wi-Fi!
Buy "Reboot" Now ($15 Pay What You Want!)
Please note that purchasing is not an automatic license to distribute, remix or use my content for your commercial or personal projects.
Send me an email to inquire about using these tracks for business purposes.
Attribution: Bell icon by Vecteezy