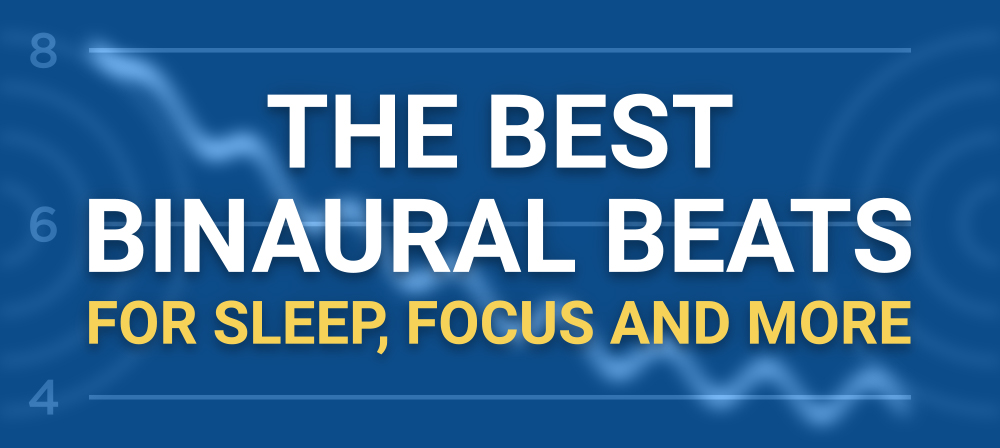 Pure, transparent audio tracks hand-crafted with love!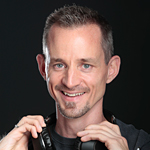 Hi, I'm Jody and I've been using binaural beats for 16 years.
A few years ago, I started making my own tracks and found them immensely helpful for getting to sleep, as well as keeping my brain in a productive state while I'm awake.
I posted some of them on YouTube, and thousands of people wrote in to say thanks — these tracks really work!
Then people asked for downloadable files, and after being shut down by Dropbox and charged way-too-much by Amazon for all the data transfer (these tracks are REALLY popular), I've made them available for purchase through my online shop.
Over the years, my side hobby has grown into a proper business and now I make these tracks for a living by listening to my customers and giving them what they want!
---
Free Download: Gentle, Restful Sleep Cycle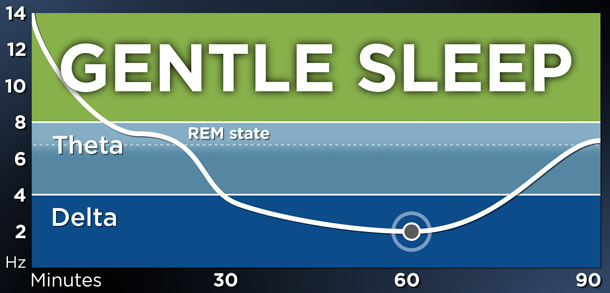 New to binaural beats? This is the track for you.
Just put on your headphones, close your eyes and get ready for the best sleep of your life.
In the first 30 minutes, you'll go from awake (the Beta state) through the relaxed and sleepy (Alpha) state, then after some brief dreaming (Theta state) you'll reach the super-restorative (Delta) state. You'll stay in Delta for 45 minutes then ease back into the REM state, to complete one full sleep cycle.
Sleep cycles vary in length from person to person, but are generally 90 minutes in length. After that, you can take off your headphones and enjoy an excellent night of natural sleep!
---
Having trouble focusing at work or school?
In today's fast-paced world, we're constantly bombarded with distractions.
Calming down your brain and forcing yourself to focus on "just one thing at a time" seems to be getting more and more difficult.
A lot of people turn to caffeine — but that only makes your brain more scattered!
If you want to give your brain a reboot, I've found that nothing works better than a power nap.
Here's a track you can use to quickly get your brain into a relaxed, rested state.
Free Download: 20-Minute Power Nap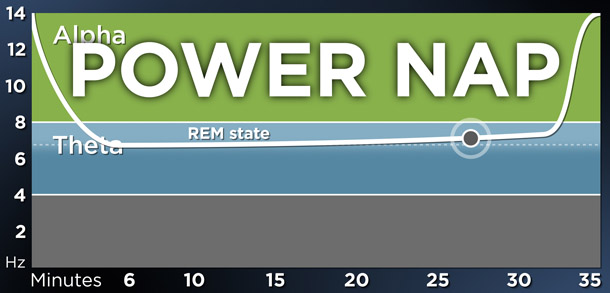 Better than a cup of coffee!
Just put on your headphones, close your eyes and allow your thoughts to drift. Your brain will enter the dreamy Theta state, and you'll have a few random dreams.
Before you know it, there will be a gentle chime waking you up at the end … and you'll feel ready to take over the world!
---
Disclaimer
I'm not a doctor, just a nerd who loves meditation and experimenting with new things. I test every binaural beat track on myself and make sure I'm happy with the result before I make it public. Ultimately, every person is going to have their own unique experience. Using these tracks is done at your own risk — if you start to experience any negative effects, STOP using them!