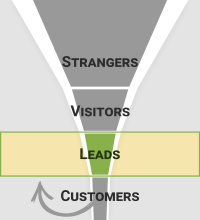 Alright, it's time to close some sales! Demo videos are best used in the third stage of your marketing funnel, and will help you convert leads into buying customers.
As any Olympic athlete will tell you, visualization is a very powerful tool. Helping your prospects imagine themselves using your product or service will engage their purchasing desire without having to "sell" to them.
Demo videos work for a variety of offerings, whether yours is digital or physical.
---
Examples
Digital Product
Price for a similar video:
$2613
Bulk Pricing:
2-5 videos: $1980 each
6+ videos: $1666 each
This is a beautiful example of making a demo video interesting by adding high-quality stock footage to help tell a story. Subtle animations also help transform what could have easily been a dry series of screenshots.
---
Example: Physical Product
Price for a similar video:
$1809
Bulk Pricing:
2-5 videos: $1345 each
6+ videos: $1082 each
It's hard to imagine selling a physical product on the Internet without some kind of demo video. The use of text throughout this video also helps make it more social-media friendly.
---
Example: Website or App
Price for a similar video: $0 (Totally DIY!)
You can easily make your own demo video of your website or app using screen capture software. I like this video because the presenter doesn't ramble — he clearly rehearsed before recording, and communicates his information concisely.
Note: If you decide to make your own website/app demo video, I'd be happy to clean up the audio (making it "pop" out of the speakers) for $79.
Bulk Pricing (Audio Cleanup Only)
2-5 videos: $67 each
6+ videos: $56 each.
---
Note: prices listed above are estimates, based on video length and general production level. Your actual price may vary depending on your individual needs.
Get More Customers
Contact me now to start converting leads into buying customers!
Email: info@jodyhatton.com
Phone: Book a convenient time slot