Having trouble focusing at work or school?
In today's fast-paced world, we're constantly bombarded with distractions.
Calming down your brain and forcing yourself to focus on "just one thing at a time" seems to be getting more and more difficult.
A lot of people turn to caffeine — but that only makes your brain more scattered!
If you want to give your brain a reboot, I've found that nothing works better than a power nap.
Here's a track you can use to quickly get your brain into a relaxed, rested state.
Free Download: 20-Minute Power Nap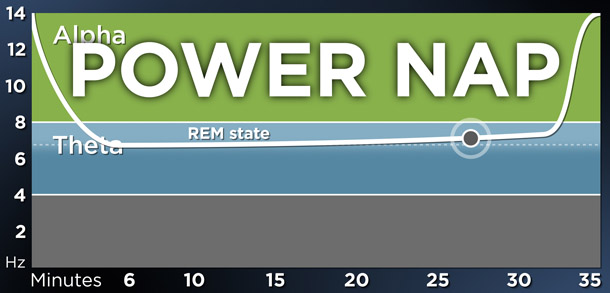 Better than a cup of coffee!
Just put on your headphones, close your eyes and allow your thoughts to drift. Your brain will enter the dreamy Theta state, and you'll have a few random dreams.
Before you know it, there will be a gentle chime waking you up at the end … and you'll feel ready to take over the world!