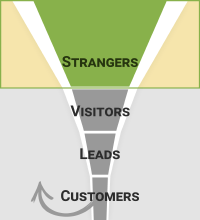 Do you want your business to become known to more people? Infographic videos are best used at the top (introductory level) of your marketing funnel, and will help you attract more visitors to your website.
If you typically collect a lot of data in your business, and are concerned that you might put your viewers to sleep, worry no longer!
Infographic videos are perfect for taking "dry" content (figures, statistics, etc.) and making it fun to consume.
Entertain your prospects while educating them and they might just share your video! One channel on YouTube that only creates infographic videos has over 150,000 subscribers and more than 12,000,000 views — with a library of only 31 videos.
---
Example
#1: Health Missions
#2: Obesity
Price Estimates
30-Second Video (Recommended): $1440
Bulk Pricing:
2-5 videos: $1029 each
6+ videos: $824 each
60-Second Video: $2298
Bulk Pricing:
2-5 videos: $1749 each
6+ videos: $1418 each
90-Second Video: $3156
Bulk Pricing:
2-5 videos: $2479 each
6+ videos: $2012 each
---
Note: prices listed above are estimates, based on video length and general production level. Your actual price may vary depending on your individual needs.
Get Started
Contact me now to start building your company's video library!
Email: info@jodyhatton.com
Phone: Book a convenient time slot