"OK," you say to yourself. "I've clicked Edit > Preferences > Display. I've checked the little radio button that says 'All Keyframes' then hit the 'OK' button. I've even done it THREE TIMES to make sure that I did it right…"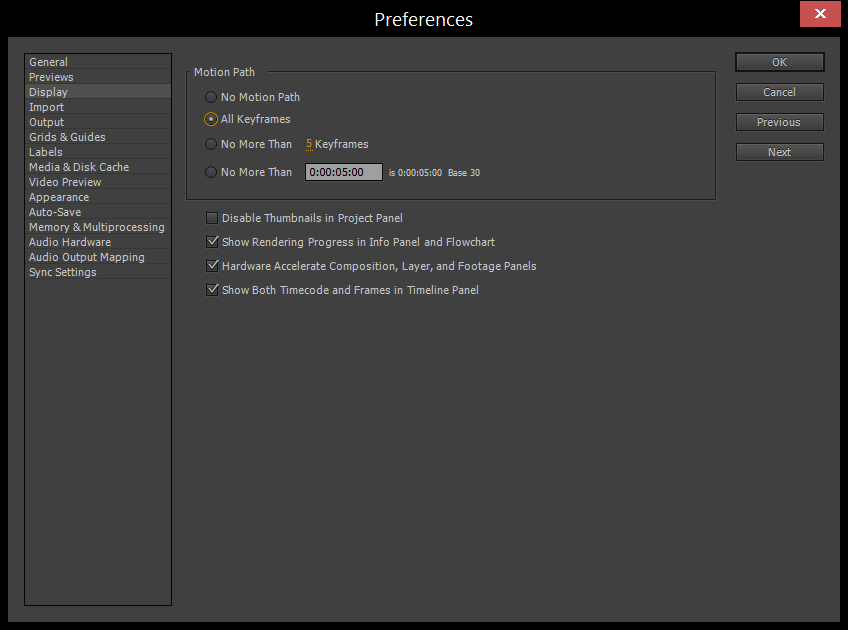 "… yet I SEE NO MOTION PATHS. What the heck, man?!"

Fear not, my friend! Your salvation is at hand.
First, click the main comp window…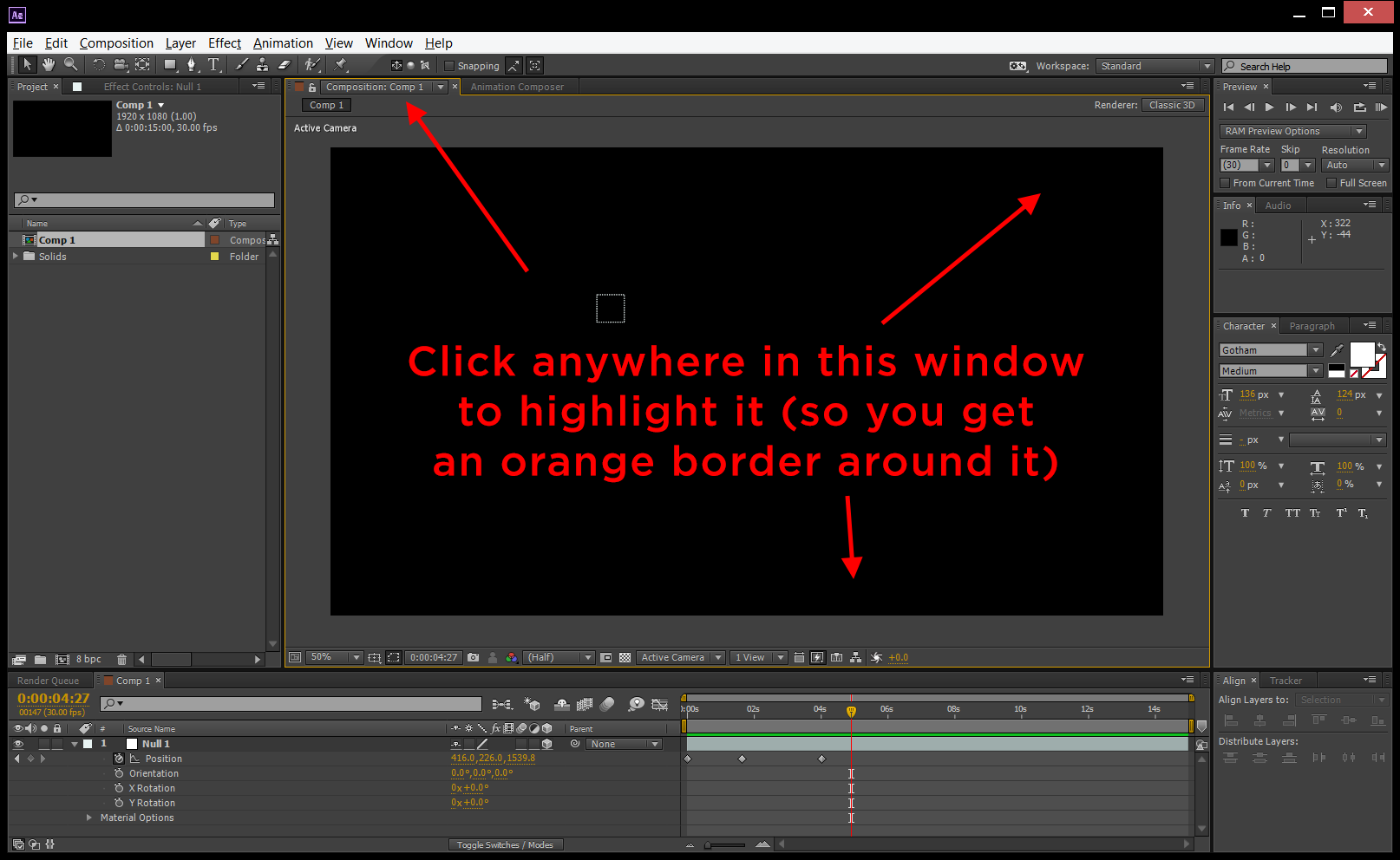 …then click View > View Options.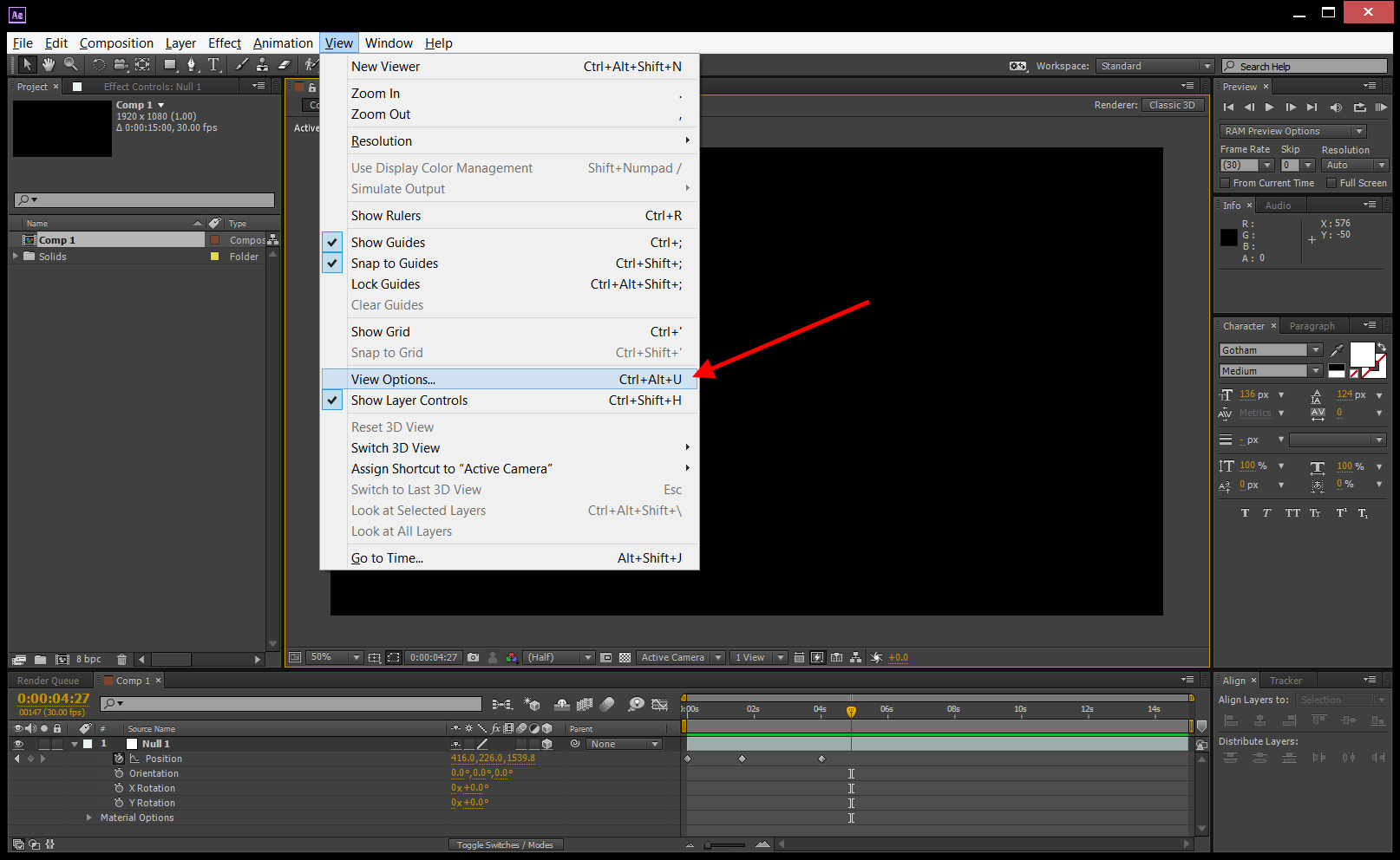 Lastly, check the "Motion Paths" box and hit "OK".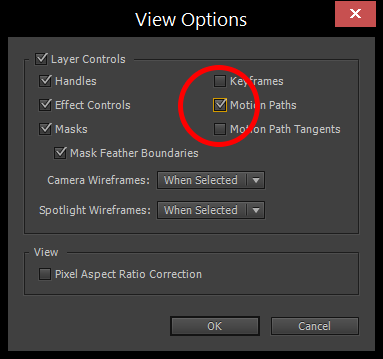 Congratulations! You can now — FINALLY, after numerous bugged versions of After Effects NEVER showing motion paths — see motion paths, ALWAYS ALWAYS.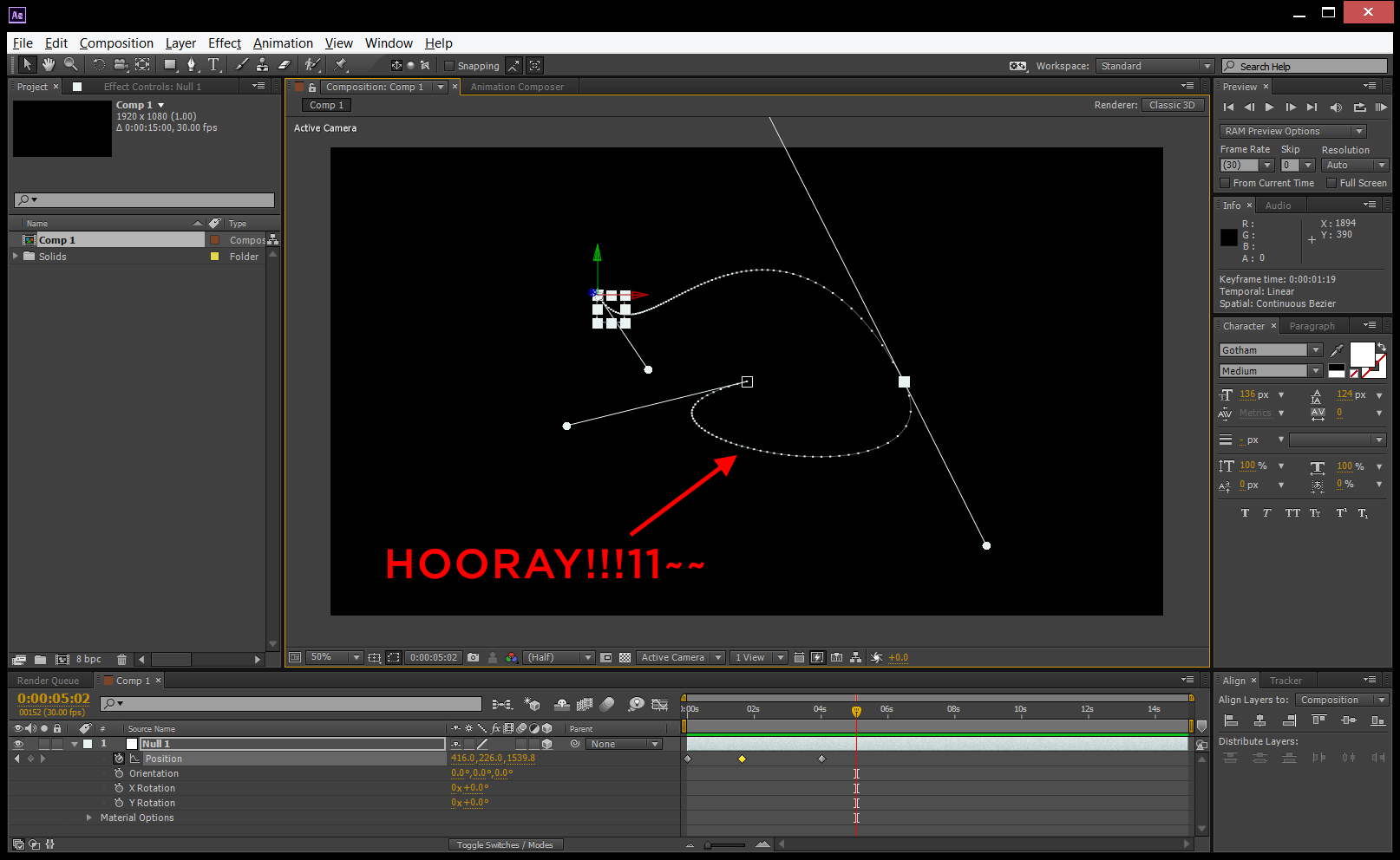 Drag those little control boxes around to your heart's content, and be the animation rockstar you were born to be!